Only recently did the government announce an ambitious plan, as part of a larger blueprint dubbed the "Green Industrial Revolution", to ban the sale of all new petrol and diesel passenger vehicles from 2030 - bringing the deadline forward from 2040.

The scheme, centred around the petrol and diesel ban, proposes investment into the key areas which will be vital over the coming decade to maintain a sustainable low carbon economy, and in the long term to achieve net zero carbon dioxide emissions by 2050.
What does this mean for drivers?

It's important to remember, this isn't a blanket ban of all vehicles with a combustion engine. The ban will only apply to the sales of all brand new purely petrol and diesel vehicles, plus some hybrid models.

Only hybrids which can travel a yet-to-be-defined "significant" distance on battery-power alone will be exempt from the ban for a further five years, meaning it appears likely that traditional self-charging hybrids such as the Toyota Prius and Hyundai Ioniq will too be outlawed from 2030. Meanwhile, plug-in hybrid electric vehicles (PHEVs) like the Mitsubishi Outlander PHEV and the Mercedes A Class PHEV will remain as the last bastions for the combustion engine, or at least they will until 2035, after which all hybrids will be banned too.

So, we're not going to be expected to suddenly scrap our petrol and diesel cars on the 1st January 2030, but if the Green Revolution is going to be feasible, it's crucial that the government work to strike a balance between the demand for EVs and the development of the EV charging network and its accompanying infrastructure - otherwise we'd be throwing money at infrastructure development with too little return on investment.

This means that over the coming years we will see the prospect of owning an electric vehicle become more and more appealing, not just because electric vehicles are already a genuinely feasible proposition for most UK drivers. Cars such as the Nissan Leaf and Renault Zoe have acted as the pioneers in the attainable EV class, and we're now seeing other fantastic options come along such as the new sister-cars the Peugeot e-208 and Vauxhall Corsa-e, both offering over 200 miles of range - obtainable electric vehicles with actual real world viability.
It's perhaps Volkswagen's ID3 that is due to be the star of the show, offering between 205 and a massive 340 miles in top spec versions. And whilst admittedly still not in the 'widely attainable' category of electric cars, in the premium pool the Tesla Model 3 in Performance or Long Range guises has been able to offer up to well over 300mi of range on the WLTP cycle for a long while now, and can charge 0-80% in just an hour on a 50kW rapid charger, in 30 mins on a 100kW rapid charger and in as little as just 20 minutes on a 120kW Tesla Supercharger.
Other manufacturers also have their own premium offerings, such as the multi-award winning Jaguar I-PACE, the BMW i3, Audi E-Tron and Mercedes EQC to rival Tesla offerings in terms of performance and range, and all on the increasingly long list of EVs which can charge on a rapid charger.
It's no secret that the higher the output of the charge point, the more scarce they are, and there's still a way to go before we have a full, fast and efficient network with a capacity to support an entire nation of EV converts. While the infrastructure is not there yet, the technology and potential is there and is progressing at a swift rate. The data shows we're seeing over 100 new rapid charge points installed per month (over 250 new individual rapid connectors), but with over 37 million vehicles on UK roads it's not surprise we are nowhere near supporting electric vehicles in that kind of capacity.
Again, for this infrastructure to be built up, we're going to need sufficient demand for the charging network to justify and finance its existence. To drive this, what we will see is incentives to drive electric vehicles, and perhaps also disincentives to drive combustion engine vehicles crop up at a dizzying rate with the aim to gradually drive down petrol and diesel vehicle ownership.
We're already seeing this in the form of ultra low emission zones such as the London ULEZ, which sees vehicles which do not meet emission standards of at least Euro 4 for petrol cars, or Euro 6 for diesel cars hit with a £12.50 levy every time they drive within the zone. For lorries, buses and coaches which do not meet Euro 6, this charge rises to £100.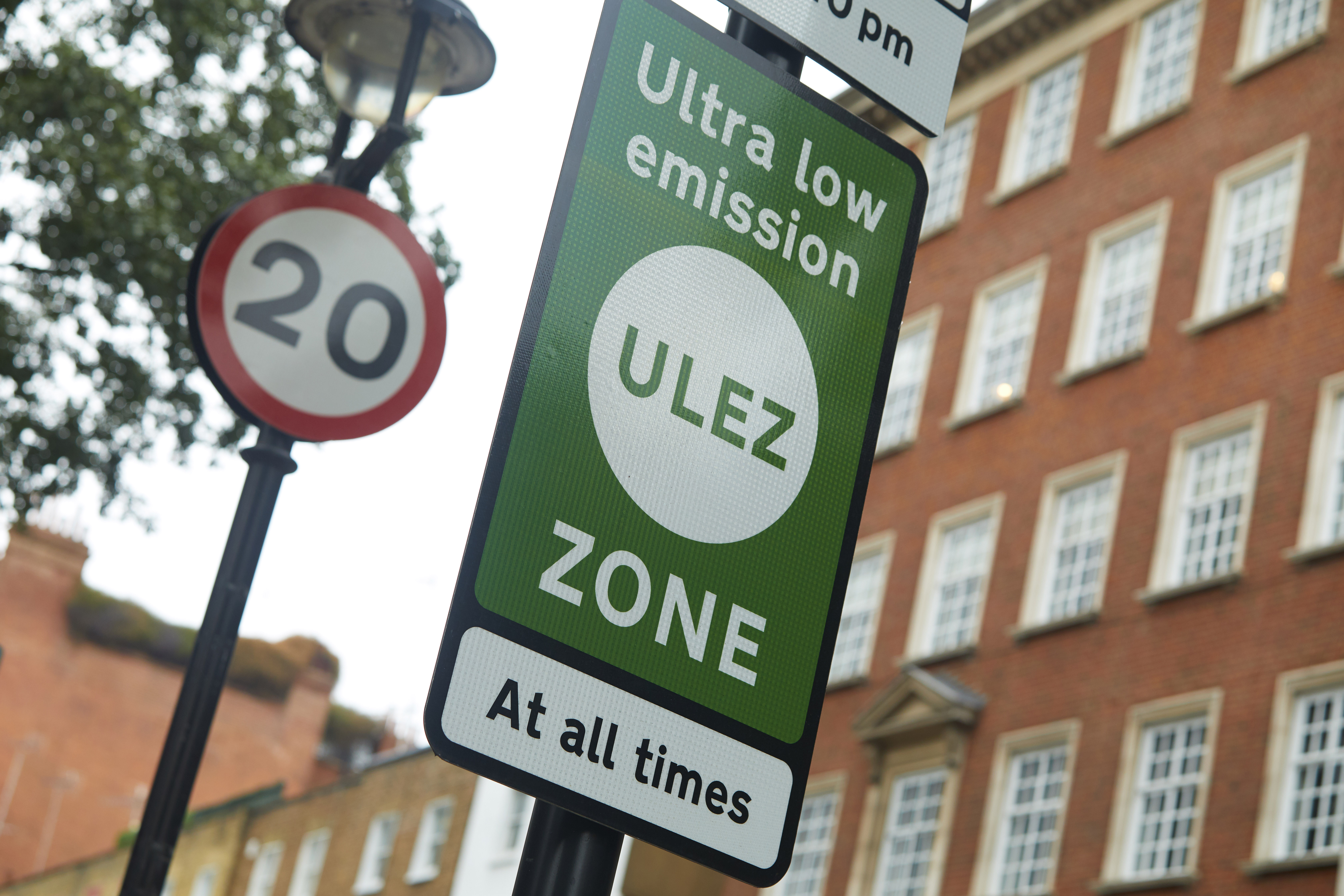 Whilst the current London ULEZ only covers a relatively small area of Central London, from 25th October 2021 the zone will expand, with the new radius reaching as far as the suburbs of Brixton in South London, and Tottenham in North London. And it's not just the capital. Both Bath and Birmingham are launching their own Clean Air Zones just next year, while other major city regions such as Glasgow and Manchester also have such zones on the cards amid ongoing clean air consultations.

Endless 'free wall charger' offers and government electric vehicle grants have already been offer for a long time now, and there's even talk of new build houses to get chargers as standard. On top of this, the government has proposed a further £582m in well-timed electric car grants, as some sources reckon fuel duty tax could increase by as much as 5 pence as early as March 2021.
The other thing to look out for which we're likely to see surfacing are scrappage schemes, giving you thousands off a brand new car. While in the past these schemes emerged to stimulate new car sales in aid of economic recovery (including during the current COVID-19 pandemic), in the future it's likely we'll see these to induce ultra low emission vehicles sales.
The charging network

Electric cars don't yet enjoy the on-the-spot 'fuel up' ability that combustion engine cars do, which means they pose a slightly larger logistical challenge. More than 1 in 10 new cars sold are already electrified, and at the time of writing the UK boasts over 35,000 EV charging connectors across nearly 13,000 locations, which is indeed already more than we have petrol stations. But as demand for EVs continues to grow, so will the need for a larger, more efficient and more integrated UK-wide charging network, and crucially, large scale green renewable energy production to support it, otherwise we risk simply moving the source of emissions elsewhere.

As part of the government's Green Industrial Revolution plans, the following will be focal points to ensure the energy we are using generating and consuming is clean:
Producing enough offshore wind to power every home, quadrupling how much we produce by 2030
Working with industry aiming to generate 5GW of low carbon hydrogen production capacity by 2030
Advancing nuclear as a clean energy source, across large scale nuclear and developing the next generation of small and advanced reactors
Becoming a world-leader in technology to capture and store harmful emissions away from the atmosphere
The £40bn tax hole

Whilst electric vehicle shift is overwhelmingly positive, it won't come without its own downfalls. The absence of Fuel Duty and Vehicle Excise Duty ('road tax') on electric vehicles is of course a huge selling point, but it also means that if nothing is done to bolster this loss of tax elsewhere and EV sales continue to grow exponentially, we will be left with a massive £40bn tax hole to fill - petrol and diesel drivers can't cover the tax bill for using the roads forever.

The government has recognised this, and have been exploring potential new systems of vehicle taxation. In the short term, it's likely we'll see a rise in fuel duty (fuel tax), but in the long term, one proposed system is a pence-per-mile road pricing scheme, something which has been investigated on and off over the years, but is usually scrapped due to opposition from drivers. We may even eventually see VED applied to electric vehicles, likely at a significantly discounted rate than petrol and diesel vehicles, however the government wouldn't want to make the suicidal mistake of introducing this prematurely and risk disincentivizing potential EV buyers. Either way, what we do know is that there will be a £40bn black hole to fill, and this money will have to come from somewhere.
It's certainly exciting times for the car industry as we look towards a green and electric future. With countless fantastic EV and hybrid offers whatever your budget, an ever advancing and expanding charging network, and crucially, a growing list of reasons not to choose petrol or diesel, now is a better time than ever to convert to an EV.
Why not view our best electric and hybrid leasing offers, or call us on 0161 413 7087 to get in touch and we'll be happy to help.