Attention petrol & diesel drivers: Have you considered an electric car but found yourself agonising over the potential challenges around range and charging logistics?

Maybe you find yourself asking questions like "what if I need to drive cross-country?" or "what if I can't find a charge point?" before ultimately deciding that EV tech is just not quite there yet and will not work for you.

If this sounds like you, then it's very likely you're suffering from Range Anxiety - the fear an electric vehicle cannot match the range, convenience and viability of a traditional petrol or diesel vehicle, potentially leaving you stranded or unable to make a journey.

You're not alone. The common notion that electric vehicle technology and its accompanying infrastructure is not yet up to scratch to manage real world driving is a major obstacle preventing the wide-spread adoption of EVs.

Range anxiety is definitely real and especially common. But don't put down your chargers yet as it's very possible that in reality your fears could be irrational and easy to overcome.

Here's why...

You probably don't drive very far

A large proportion of petrol and diesel drivers cite range anxiety as their reasoning to avoid buying an EV, yet ironically, a recent study by Nissan found that electric vehicles in the UK and Europe actually travel on average nearly 400-miles per annum more than drivers of combustion engine vehicles.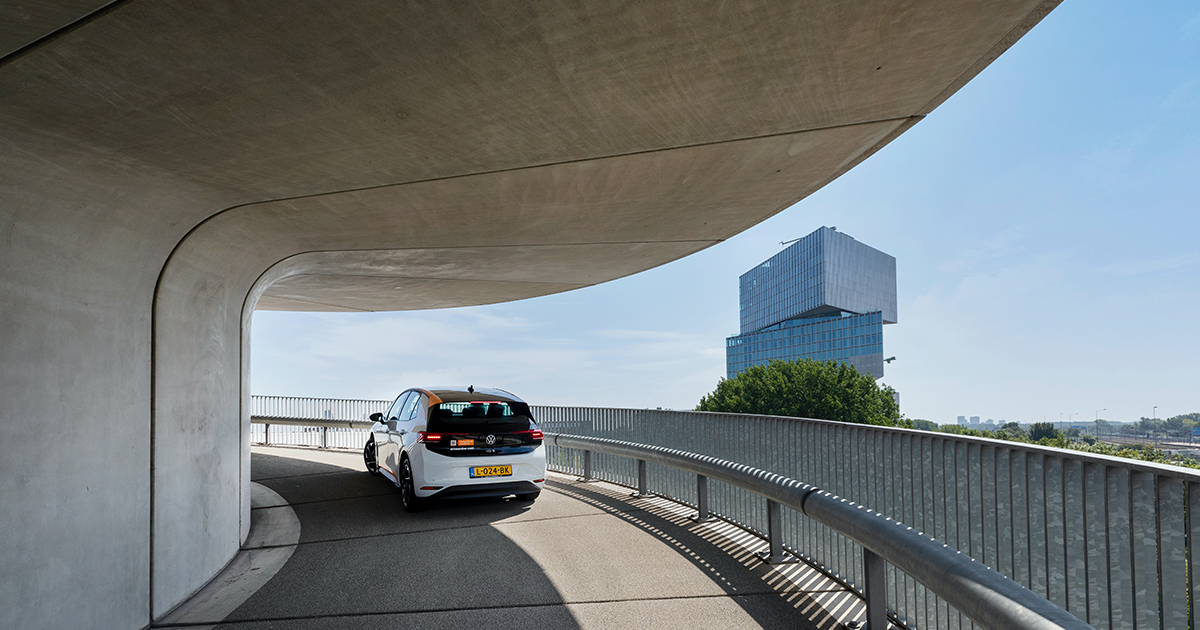 The thing with electric cars is they're incredibly viable if you use them how most people will anyway - charge them every night like you would your mobile phone. This gives you full juice every morning.

The reality is, most of us rarely exceed just 30 miles per day with the odd trip further afield for day-trips, holidays and business travels. A great deal of us will rarely (if ever) drive over 300-miles in a day, preferring to catch the train for those longer distance ventures. There are more vehicles joining the 200-300+ mile range club all the time, even some superminis.

Cars with variants in the 200-300 mile range club:
Vauxhall Corsa-e
Renault Zoe
Peugeot e-208
Hyundai Kona Electric
Kia e-Niro
Jaguar I-PACE
Nissan Leaf
Mercedes EQA
Mercedes EQC
Ask yourself: do you really need more miles than this?

If you answer something like...
"Yes, I drive cross-country regularly"

Then OK, you've got me. If you can genuinely say that you routinely drive cross-country, and you're not happy to plan your journey with charge point stop-offs, then right now, an EV probably isn't for you.

There are currently only two electric vehicles that can crack 400-miles between charges - the Tesla Model S Long Range, and the all-new Mercedes EQS with its mighty 484-mile range. Both fantastic albeit very expensive options, but it's still only the EQS which could theoretically do the journey between London and Manchester and back.

For what it's worth, there are lots of existing and upcoming vehicles with ranges in the region of 300-400 miles which would enable journeys such as London to Birmingham or Nottingham and back on one charge with plenty still left in the batteries.

Cars with variants in the 300-400 mile range club:
Tesla Model 3
Ford Mack-E
Volkswagen ID.3
Volkswagen ID.4
Kia EV6
Skoda Enyaq


If you do tackle a trip further afield than your vehicle can manage with one charge alone, don't fret as you can certainly make it work with some prior route planning, which leads us onto the next point...

Charging is actually very convenient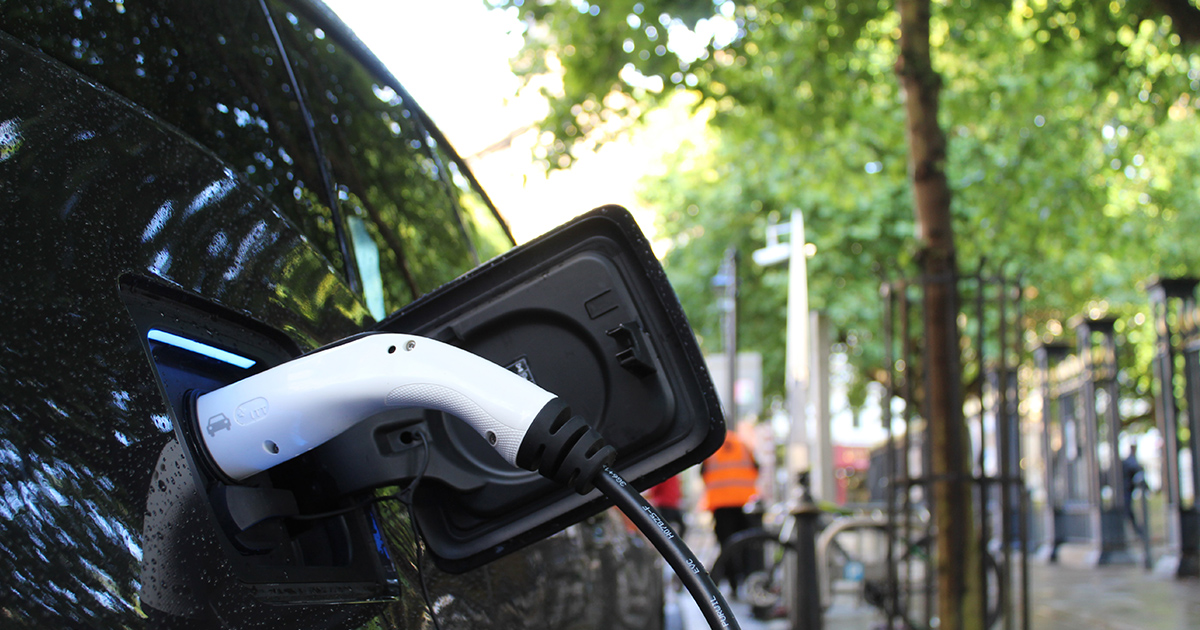 So you may have to go somewhat out of your way to replenish your batteries on a longer journey, but then again, there's every possibility you may have to do the same in a petrol or diesel vehicle.

"But I don't have time to wait for my car to charge!" I hear you say.

Well, the Vauxhall Corsa-e, an affordable real-world EV for many people, can already charge 0-80% in less than one hour on a public 50kW charger, and as fast as just 25 minutes on a 100kW charger.

New usefully located charging points are cropping up all the time and mean you can conveniently charge while you complete tasks you'll be doing anyway. Charge points in retail, leisure and supermarket car parks mean you can re-up on-the-go while you do some shopping or grab a bite to eat.

What's more, is because HMRC do not count electricity as a fuel, there are no BIK tax implications should your employer offer free charge points at your place of work. Winner.

Sure, EVs can't yet be fully refuelled in a matter of a few minutes like a combustion engine vehicle can, but the technology is improving at a lightning pace.

And mitigating this - EVs can be refuelled at home overnight, unlike a petrol or diesel car, meaning you'll seldom need to visit a public charging point anyway - swings and roundabouts.

But fear not, because if you do...

There are more charge points than you think

Many people do not realise how extensive the EV charging network is. As of September 2021, there are already over 16,000 charging locations (over 25,000 charge points), nearly twice as many as there are petrol stations. There have been over 500 new devices added to the charging network in the last 30 days alone.

As of 2016, charging points in England had an average distance between each other of just 3.8 miles, which is even less today. Admittedly, there is some geographical favouritism in terms of distribution of charge points that does somewhat distort these figures.

Despite this reassuring evidence, if you still fear struggling to find a charge point while out on your adventures, we have just the thing for you - Route Planners. Apps such as Tesla's Go Anywhere (and lots of equivalents from other manufacturers and third parties) often come built in to EVs these days and allow you to input a destination. The app will then figure out the best route, pinpointing on-route charge points to make your journey a breeze.

As you'd expect, Greater London has by far and away the most charge points both outright and relatively. The other regions with the largest share of devices are the South East and Scotland - the three combined making up more than half of the UKs charge points.

As a loose rule, the areas further North and South have a higher density of charging points than the areas more central to the UK - perhaps due to the fact that EV drivers in these areas would have to travel longer distances to arrive at the furthest reaches of the UK and therefore potentially rely on the network the most.
Still, you're already never more than 25 miles away from a rapid charge point anywhere along England's motorways and major A roads.

While there is a way to go to meet demand in time for the 2030 petrol/diesel ban, the rollout of these devices has been undeniably impressive and there are no signs of a slow-down.

Various schemes that promise investment into the charging framework could see the amount of rapid chargers doubling from the start of the programme to 2024, with a focus on both rural and urban areas.

It's exciting times for the car industry. Despite lingering misconceptions, electric cars make more sense than ever, and are quite possibly actually a better prospect than a petrol car for the majority of drivers.