Since 1978, the Motability Scheme has proved a reassuring safety net for what actually seems like quite a modest four and a half million disabled people whose ability to get around and live their lives has been taken care of through cars, scooters, mobility buggies and powered wheelchairs.
Having a set of wheels for independently travelling to work, college or uni', visiting family and friends and popping to the doctor and supermarket is obviously a heap more convenient than placing faith in often late, dirty, expensive and sardine tin-like public transport.

Realising not all disabled motorists or passengers wish to use Motability

Despite common presumptions, Motability isn't every disabled person's cup of tea, though, either because of personal preference, their individual financial standing such as if they're relatively wealthy or prefer greater consumer freedom, or for eligibility reasons, with the scheme in its basic form ending once the recipient reaches the UK state pension age of 65, which will admittedly and perhaps depressingly continue increasing over coming years.
Motability alternatives for the over-65s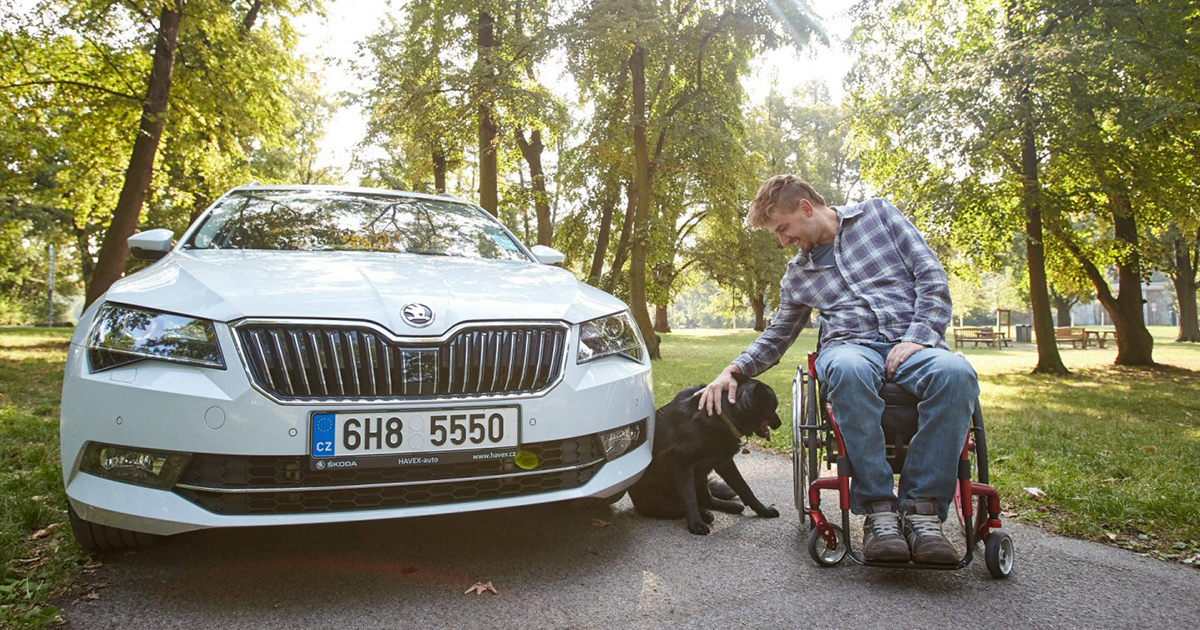 Sure, certain armed forces and war pensioners' payments and enhanced and higher rate PIP eligibilities extend the Motability window by a smidgen if someone applies during the final throes of being 64. With the Attendance Allowance not being eligible for Motability, though, our blog and the digging behind it has in mind:
The over-65s and specifically those who need a car with a boot or hatch big enough and accessible enough for carrying a wheelchair, perhaps even unfolded, which may be required not by them but by a frequent relative or friend passenger
Family motorists and all others who need to fit a wheelchair or mobility scooter into their car
Former Motability drivers and others who are already familiar with leasing a brand new and mollycoddled car through monthly payments, plus those who are new to the whole concept of car leasing

Using data from the Research Institute for Disabled Customers (RiDC) to whom we often refer, along with other sources, we've compiled the best cars outside the specific wheelchair-accessible vehicle (WAV) pool that are recommended for transporting a wheelchair in the boot. RiDC's Out and About section is brimming with useful advice ranging from specialist adapted car controls and the best family cars, to older drivers and tips on loading a wheelchair or mobility scooter into the back of a car.
Recommended cars for transporting a wheelchair

In RiDC's list of 'hatchbacks that will take an unfolded wheelchair with back seats upright', it's no surprise that the cavernous SKODA Octavia appears, but we didn't expect the latest Ford Focus to be included, while their shortlist of 'seven seat cars that take a wheelchair without having to fold the seats' features the Ford Galaxy along with Volkswagen's Caravelle and Touran.
Unfolded wheelchairs should be able to fit into the back of the following cars without folding or lowering seats three upwards i.e. any seats behind the driver's and passenger's. This isn't an exhaustive list but contains many favourites in the new car retail and leasing markets:
Alfa Romeo Stelvio
Audi A4 and A6 Avant
Audi Q5 & Q7 SUVs
BMW 2 Series Gran Tourer
BMW 5 Series Touring
BMW X3 and X5
Citroen Berlingo
Citroen C4 Space Tourer
Citroen C5 Aircross
Dacia Duster
Ford C-Max
Ford Kuga
Ford Tourneo Connect
Honda CR-V
Hyundai Tucson
Hyundai Santa Fe
Jaguar F-PACE SUV
Kia Ceed Sportswagon
Kia Niro plug-in hybrid, self-charging hybrid and e-Niro
Kia Optima Sportswagon
Land Rover Discovery
Lexus RX450h
Mazda6 Tourer
Mazda CX-5
Mercedes-Benz E-Class estate
Mercedes-Benz GLE
Mitsubishi Outlander PHEV
Nissan e-NV200 electric MPV
Nissan X-Trail
Peugeot 308 SW estate
Peugeot 5008 7-seat SUV
Renault Koleos
SEAT Alhambra
SEAT Ateca
SEAT Leon ST
SKODA Karoq
SKODA Kodiaq
SKODA Octavia estate
SKODA Superb
Suzuki Jimny
Tesla Model S electric saloon
Toyota Auris Touring Sports
Toyota RAV4 SUV
Vauxhall Astra Sports Tourer
Vauxhall Insignia Sports Tourer
Volkswagen Arteon
VW Golf estate
Volkswagen Passat estate
VW Tiguan
Volkswagen Touareg
Volvo V90
Volvo XC60
How to lift a wheelchair into a car's boot

RiDC suggests that the most basic method is to use a 'boot bag' to slide a fairly lightweight wheelchair into the back of a car, zipping the chair inside the bag, lifting it up using the sewn-on handles or straps, then pushing or sliding it towards the back of the available space. Many wheelchair boot bags are heavy-duty, waterproof and designed with shiny materials that make them easier to slide.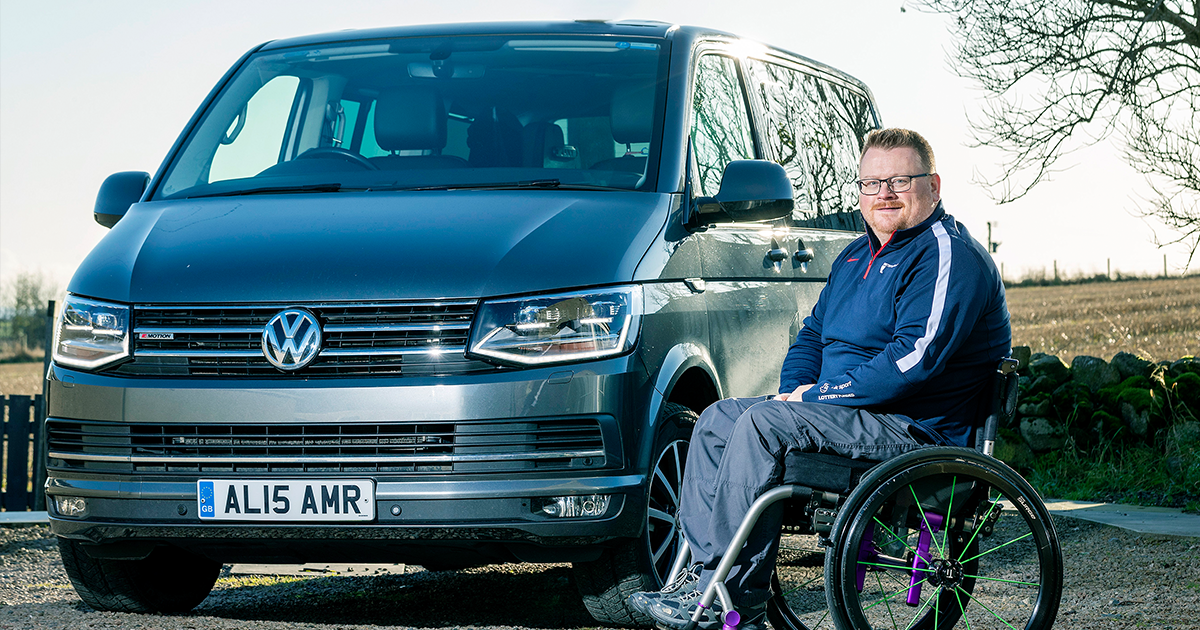 More advanced alternatives for heavy wheelchairs and mobility scooters include platform lifts (which RiDC advises are best for estate cars, MPVs and van-derived models because of the large load-space required), channel or flat ramps, hoists, electric winches and boot-loaders. Their 'Getting a wheelchair into a car' guide may also be useful for drivers who need to transport mobility scooters.
How RiDC measures car boot dimensions
Many cars are now offered with default or optional variable boot floors enabling people to maximise boot space or create a hidden underfloor storage compartment for valuables like laptops, and RiDC removes adjustable boot floor panels and publishes the measurement from the subsequent lowest usable point up to the sill. When measuring the width of a boot opening, they use a point 60mm higher than the physical loading lip, while the narrowest boot width measurement is usually done between the wheel arches.
Wheelchair accommodation tests conducted by RiDC use both folded and opened/unfolded wheelchairs, with vehicles back seats in place and then folded down, and the organisation uses a wheelchair 1,200mm in length, 700mm wide and with an assumed sitting height of 1,350mm from the ground to the top of the user's head, plus an arbitrary height of 150mm from the ground to the footrest.

How Motability and personal leasing are similar
Motability is very similar to the 'Just Fuel' and 'Total Care'-type personal car leasing packages that are becoming increasingly popular these days, as drivers with one or more of a whole host of eligible impairments likewise enjoy the use of a brand new, serviced, maintained and insured car protected against tyre punctures and windscreen replacement plus covered by breakdown and recovery, in exchange for a fixed monthly payment.
Their differences compared
Both Motability and personal car lease contracts entail an upfront payment, which the former calls the Advance Payment (AP) and the latter often refers to as the 'initial rental', but a couple of differences rear their heads in that Motability cars are usually always provided over three years and allow a total of 60,000 miles (20k per year) to be covered, whereas personal contract hire (PCH) can be tailored to anywhere between 1 year and 5 years, with annual mileage set from as low as 5,000 to as high as 50,000 miles or more if someone's work or other activities see them drive from what feels like Land's End to John O'Groats on a daily basis.
Insurance-wise, Motability usually covers two named drivers, and this is also the case with 'Total Care' insured car lease packages, which ordinarily protect the main customer, their spouse and immediate family members living at the same address, the vehicle itself being insured rather than the driver(s). Some motor insurers class disabled adaptations and conversions as 'modifications', pushing premiums up, and it's not usually possible to modify a lease car unless the adaptation can be removed when the car goes back at the end of the contract.
Whatever the motivation for reading this article, we hope it proves useful in identifying car makes and models suitable for transporting wheelchairs in the back of without losing the use of the rear seats – and, of course, we would be delighted to explain how leasing works.